New pilgrimage destination for footballing fans
Building owner: DFB-Stiftung Deutsches Fußballmuseum GmbH
Town/City: Dortmund
Germans and their football – it's a real passion! Regardless of whether in amateur or professional football: trainers, managers, spectators and naturally the players themselves have an ardent zeal for the game. Against this background, the establishment of a museum dedicated to German football and Germans' enthusiasm for it is long overdue.
The site of the German Football Museum was determined in a multi-stage process – and a better site could not have been chosen. The museum is located in central Dortmund, a city with a major club and even greater footballing enthusiasm, which can be perfectly reached from all directions and is located directly opposite the main railways station. The museum was designed by architects HPP (Hentrich-Petschnigg & Partner), based in Düsseldorf. "An ecologically and economically sustainable and efficient construction" was crucial to the German Football Association. That is one reason why Kampmann trench heating is installed underneath the high glazed façades around the ground floor and café.
Katherm QK is a veritable Kampmann classic. The underfloor convector heats with whisper-quiet fan assistance and is optimised for low temperature operation. It can be individually adapted: Mitred corners, curved units, column cut-outs, chamfered ends – all shapes are possible. Like all Katherm models, the QK also regularly undergoes ongoing development in the Kampmann Research & Development Centre and thus remains the market-leading unit.
The ground floor of the Football Museum is anything but museum-like: You can even kick balls around here! A nice little indoor pitch defines the interior. And despite the sweaty actions on the pitch, the indoor climate remains perfect thanks to the use of type SAL35 slot diffusers. The diffuser can be arranged in any continuous lengths with one to four rows of slots. Thanks to the adjustable eccentric roller, the direction of the air flow can also be adjusted as required. The SAL35 can also be found in other parts of the museum.
References images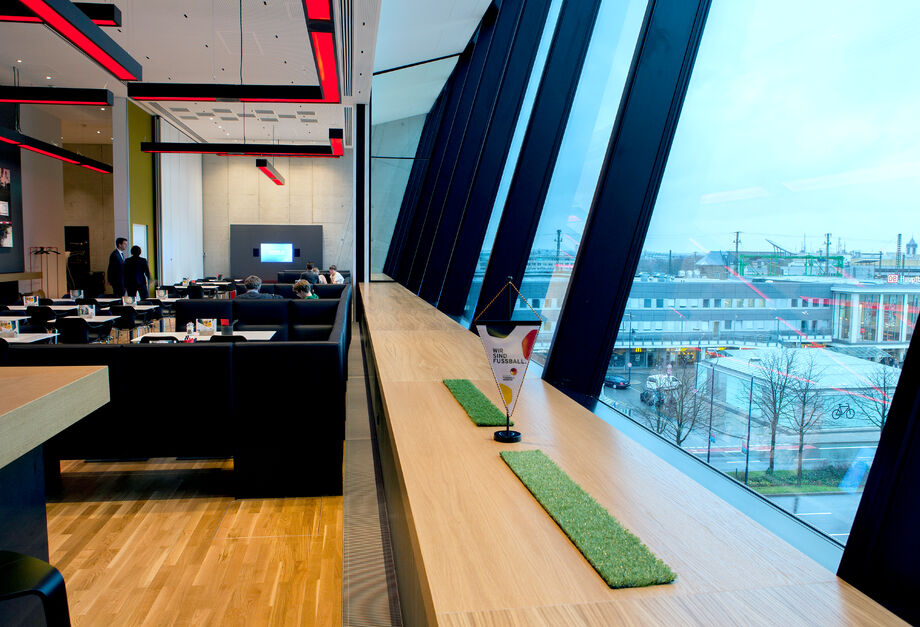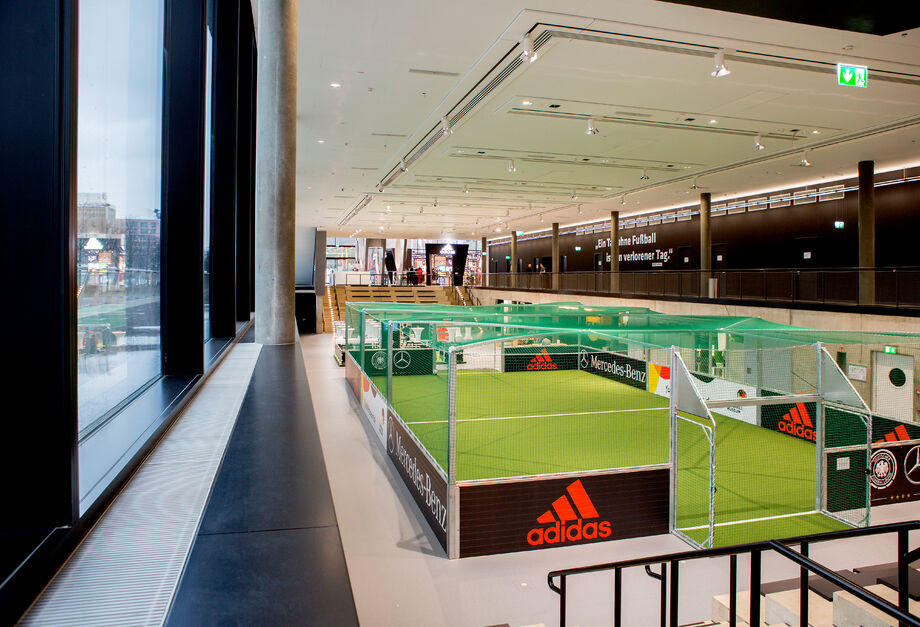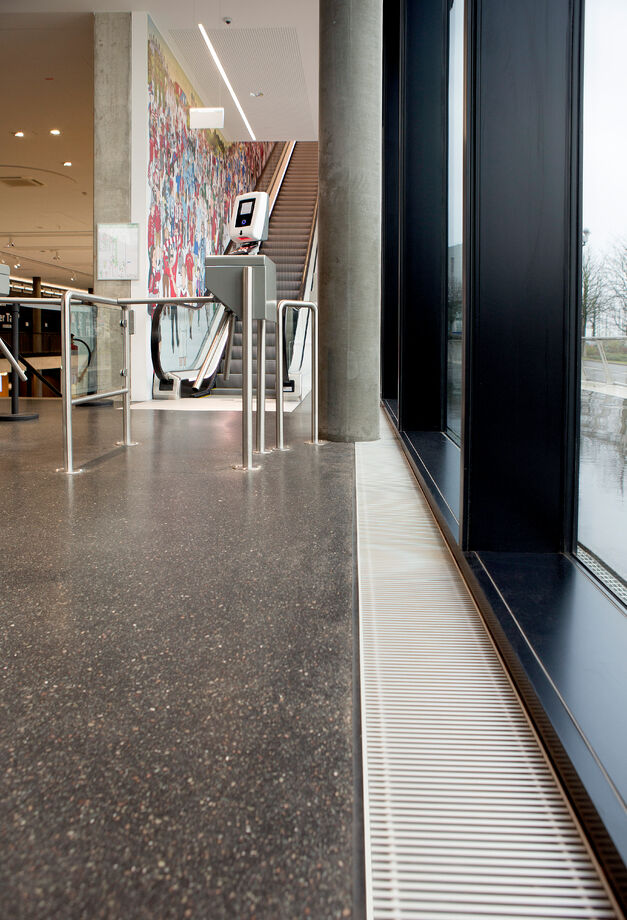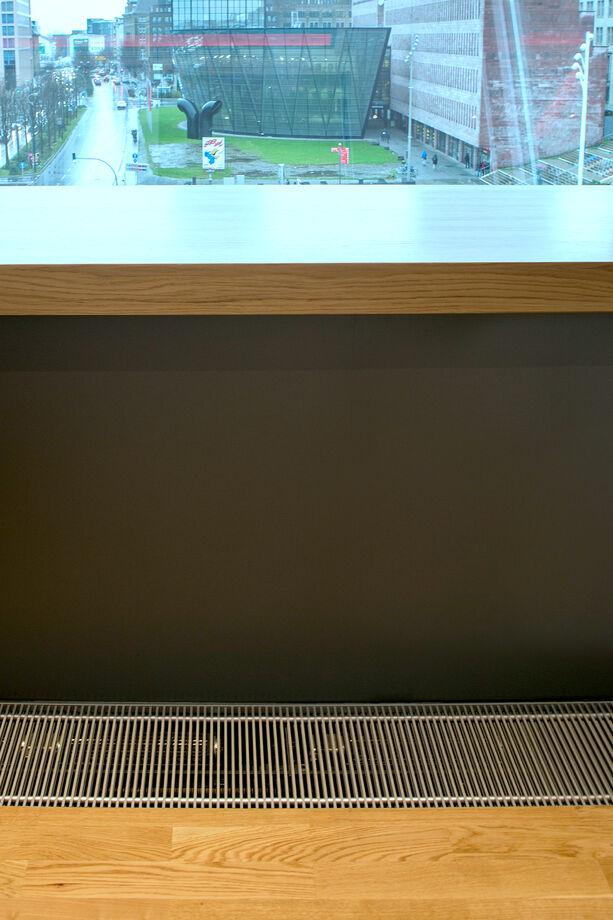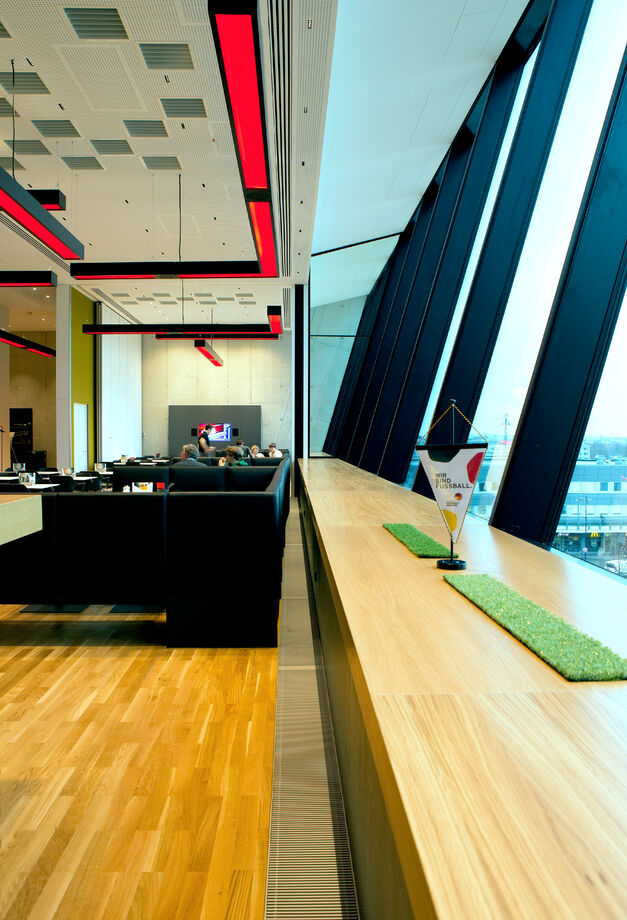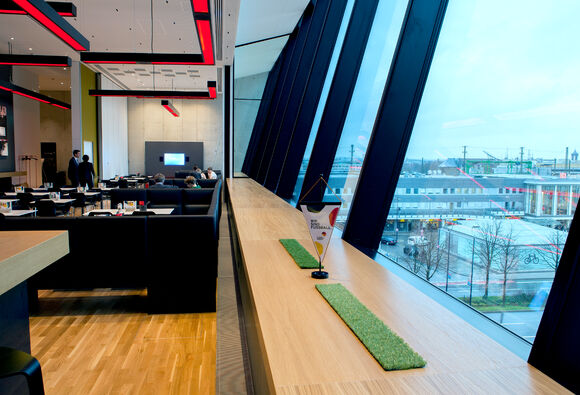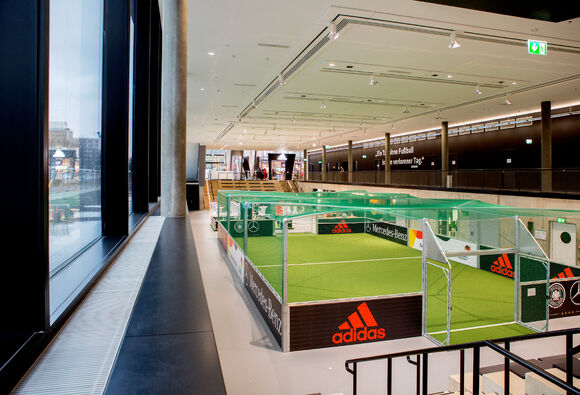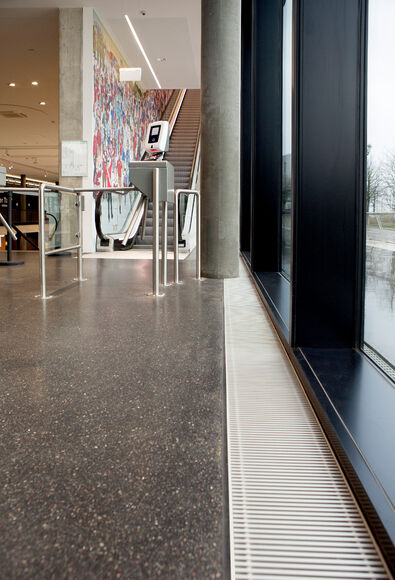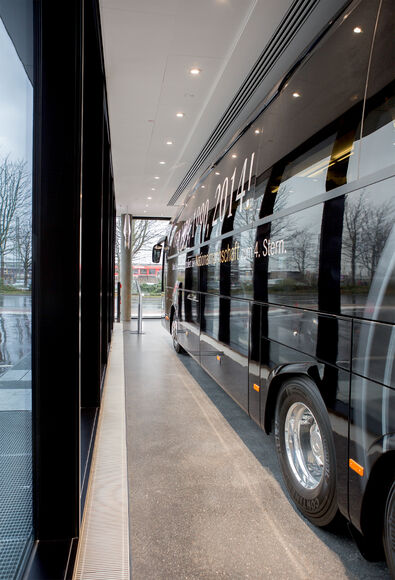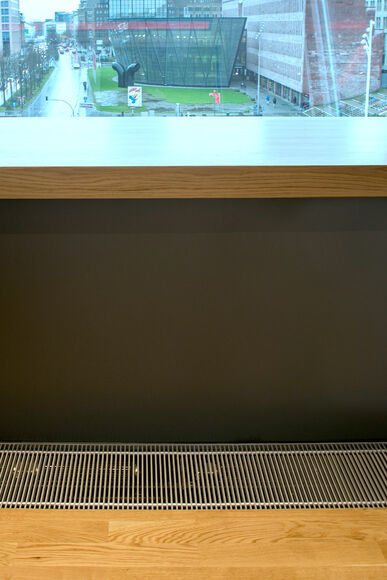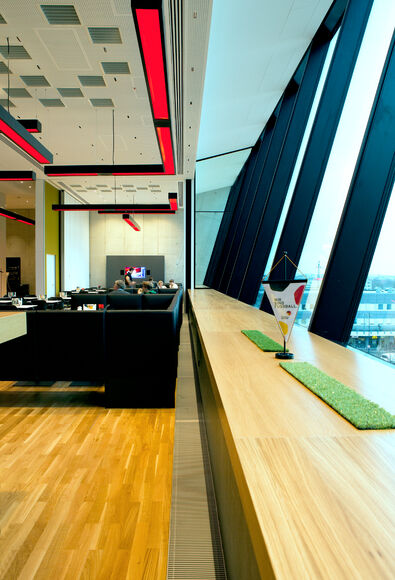 Products used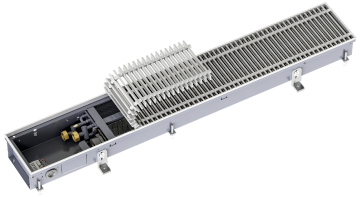 NEW!