Vibrant new district close to the main train station
Building owner: UBM Development Österreich GmbH
Town/City: Vienna
It is a curiosity that Vienna did not have a real central station for a long time. Instead, it had the West Station, Central Station and South Station, which (also curiously) used to be called the East Station. The grandiose South Station was demolished in 2012 and replaced by a main railway station. This resulted in a large, empty space, attractively located between the new railway station and Belvedere Palace. A treat for town planners.
The area was named: Quartier Belvedere. But you might also call it "Quartier Kampmann". The post-modern buildings that rose up there since 2014 are the ideal location for trench heaters. The "First Campus" and the "Icon Vienna" buildings have already been equipped with trench heaters from Lingen. And the third major building complex to be built in the Quartier Belvedere wil also be installed with Kampmann Katherm.
The "Quartier Belvedere Central", abbreviated to QBC, is an extraordinary project – not just because of its scale. Six buildings with a total gross floor area of 130,000 square metres will be built on a 25,000 square metre area of land. The QBC includes, among other things, hotels, offices, apartments, shops and restaurants - a mix that breathes life into the district even after dark.
Kampmann trench heaters are located throughout all parts of the buildings. The have a colour-matched powder-coated finish depending on where they are located: sometimes anthracite grey (RAL 7016), sometimes deep black in colour (RAL 9005). Both Katherm NK with natural convection and Katherm QK with fan assistance provide optimum cold air screening in front of the floor-to-ceiling windows.
Kampmann trench heaters have more than just a thermal impact. You can see in the NOVOTEL in QBC 6 how the Katherm also have a visual impact, ensuring a wonderful view over the city of Vienna from the gym and quiet area - unobstructed thanks to Katherm.
The Kampmann SAL35, which ventilate the QBC, are equally discreet. These linear slot diffusers are single-slot or multi-slot, as required, and can be joined together to create diffuser bands of any length. Continuously variable discharge speed and air volume is possible thanks to the patented, eccentrically-borne air guidance roller.
Kampmann DIKAL are also installed in QBC 4. The DIKAL is a chilled ceiling panel with highly inductive supply air feed and therefore represents an innovative combination of diffuser and water-based cooling system. It delivers outstanding cooling outputs combined with high thermal and acoustic comfort. Thanks to its compact dimensions, the Kampmann DIKAL can be integrated in a space-saving manner into most popular suspended ceiling constructions.
References images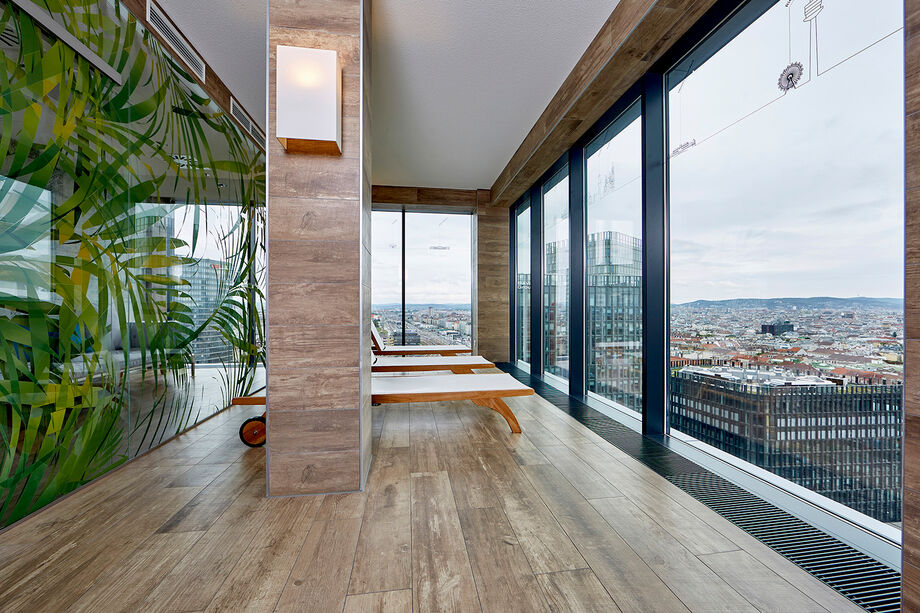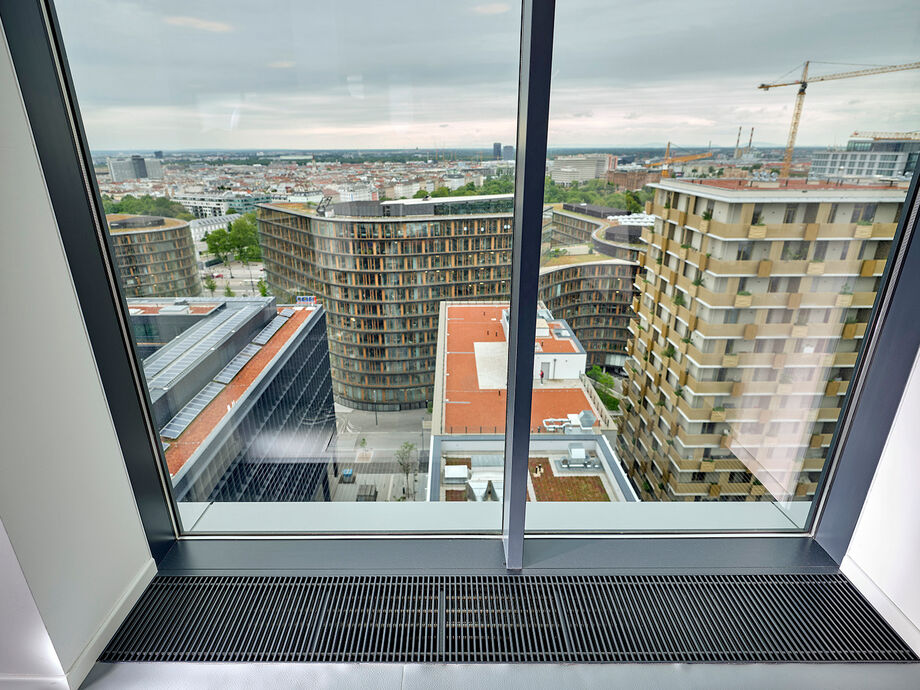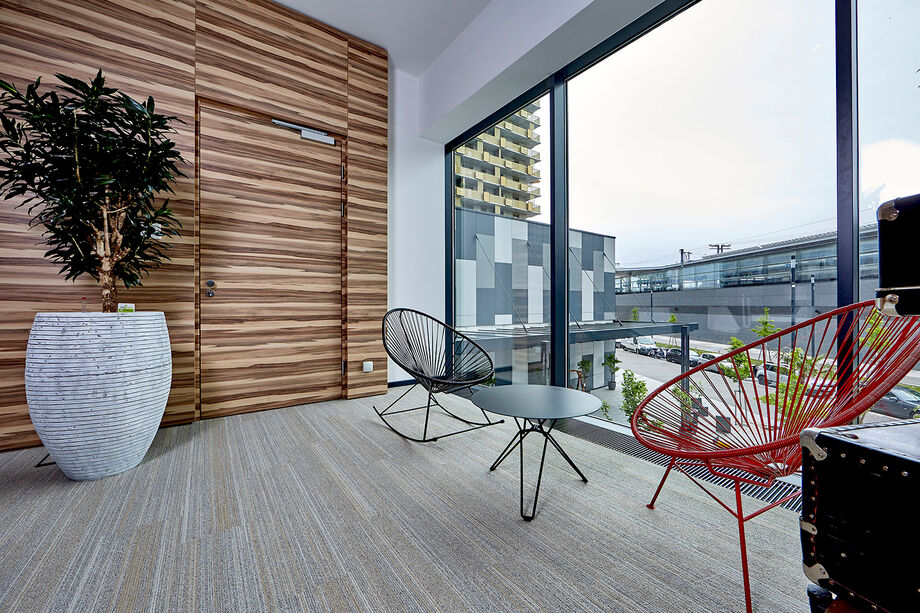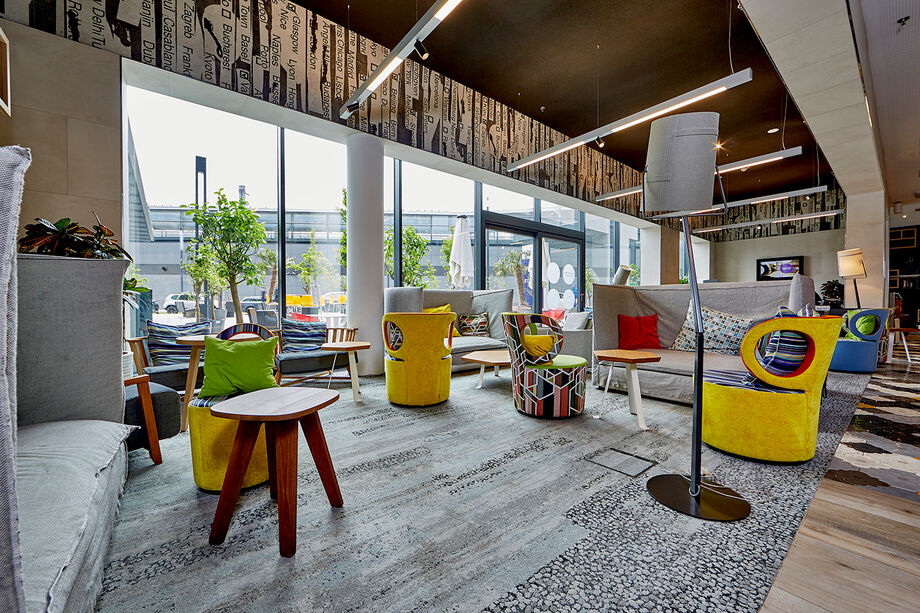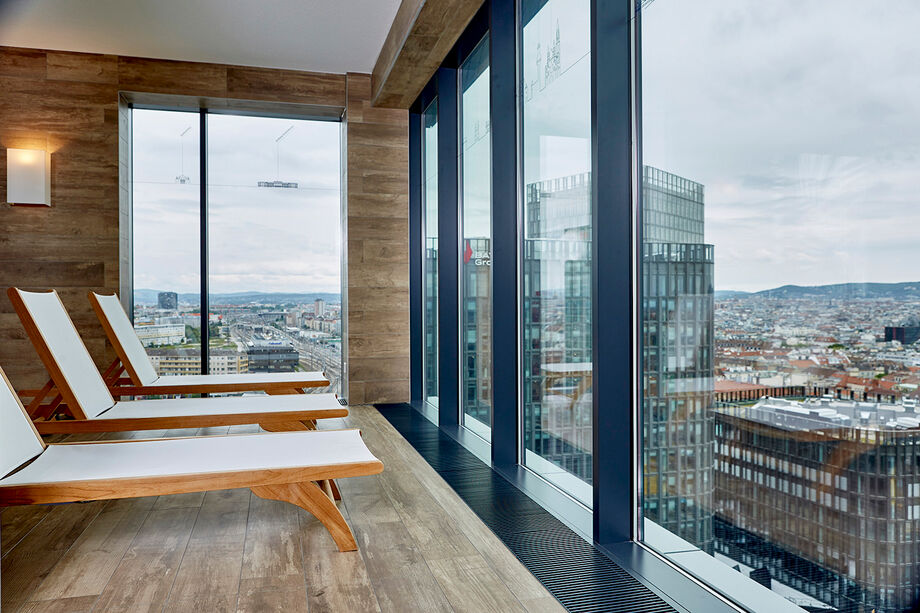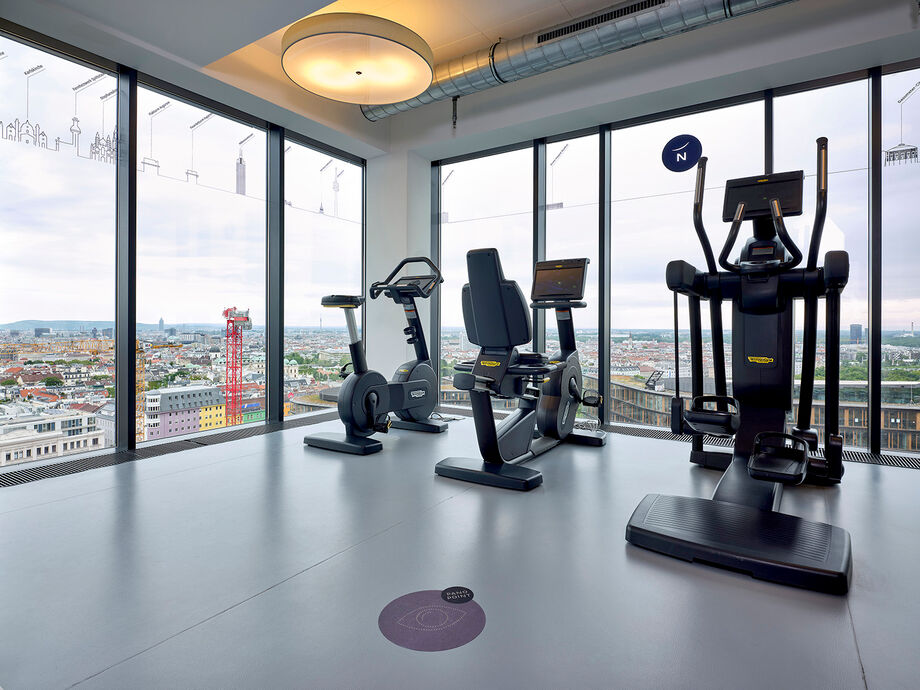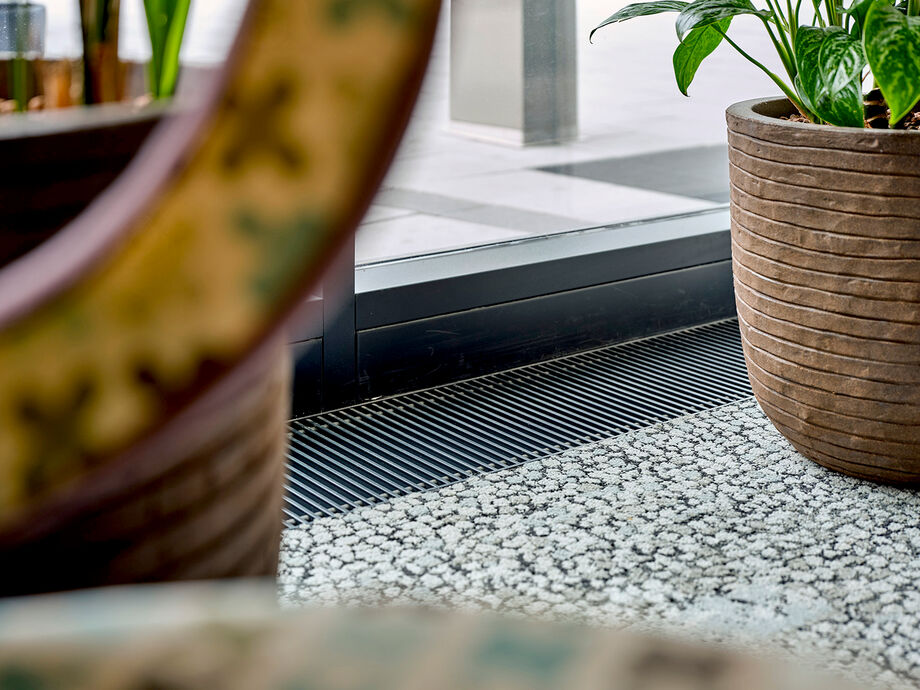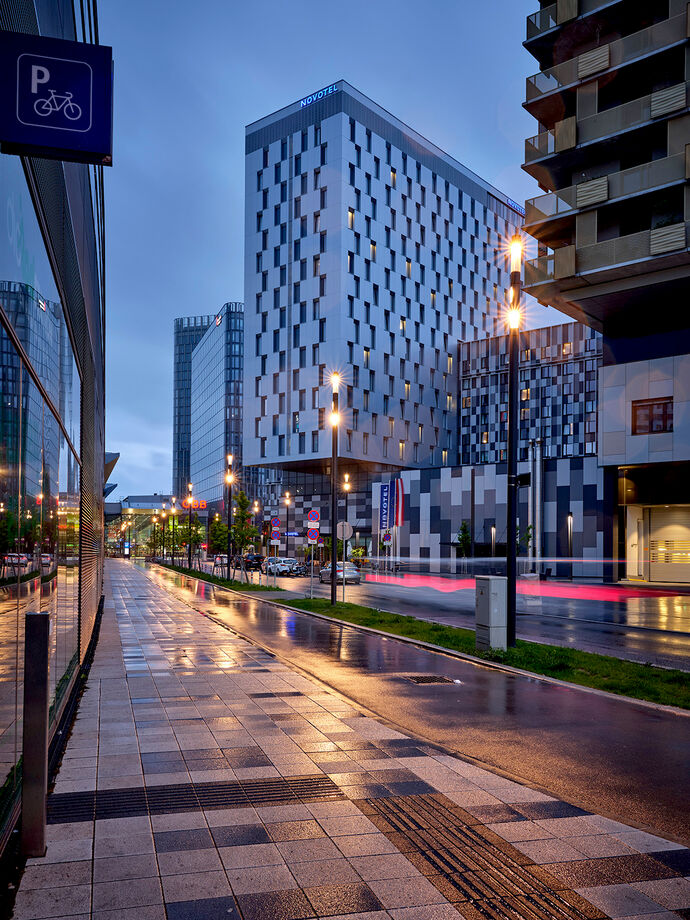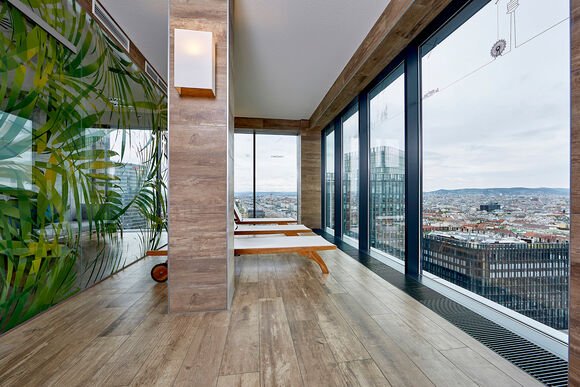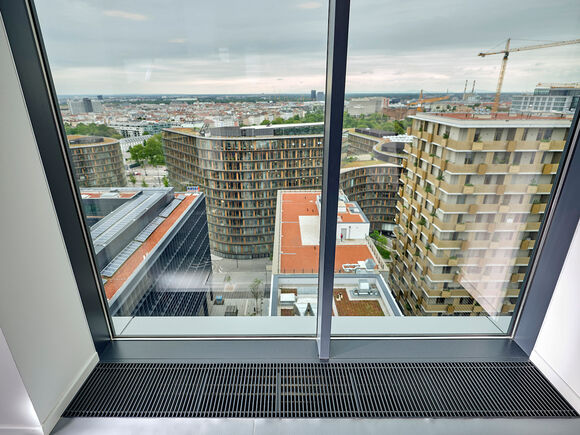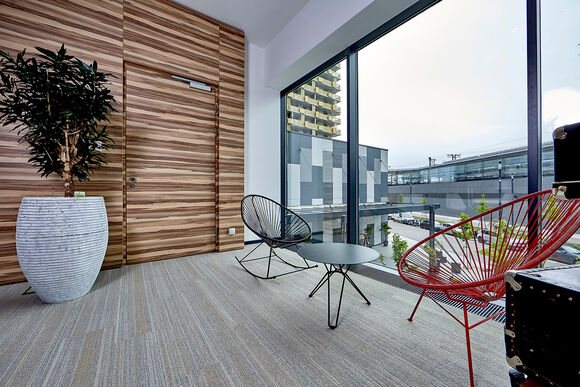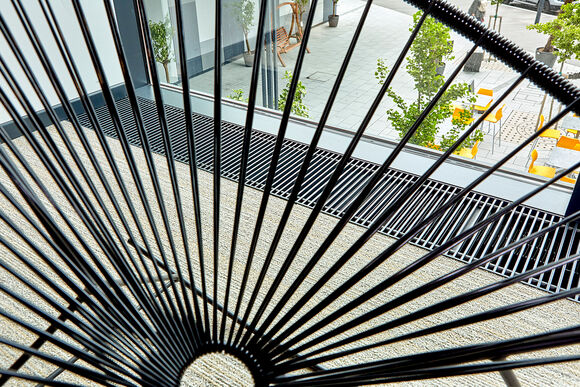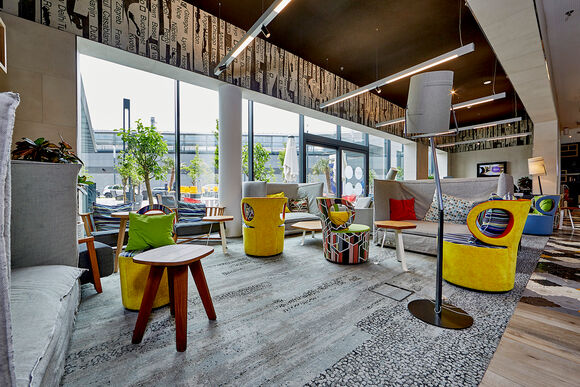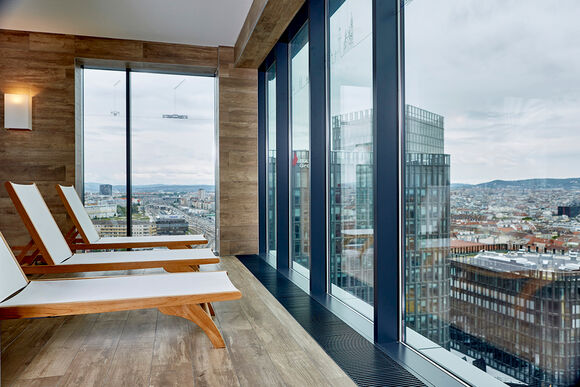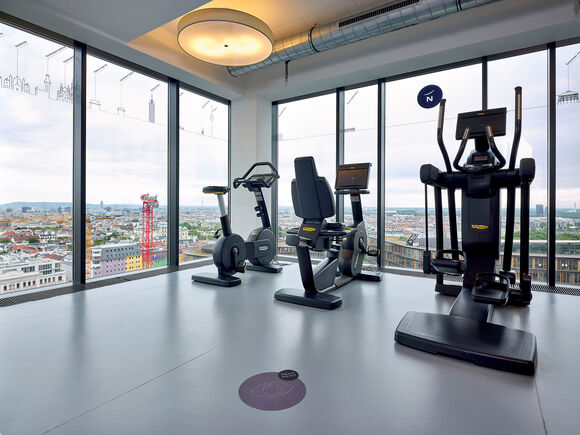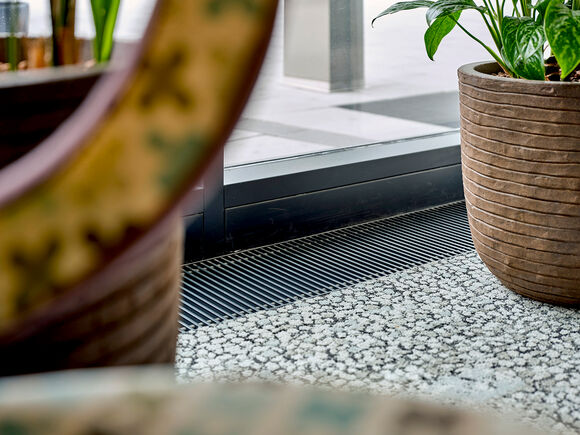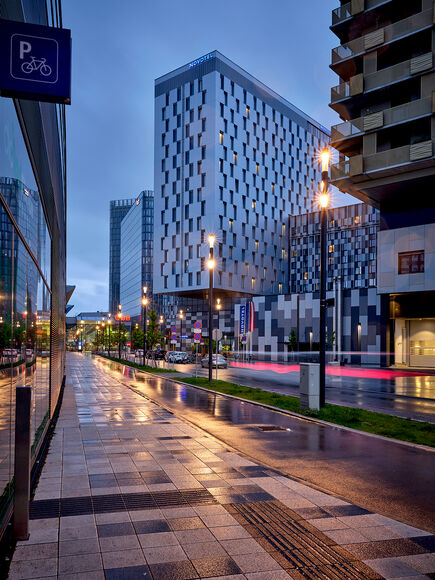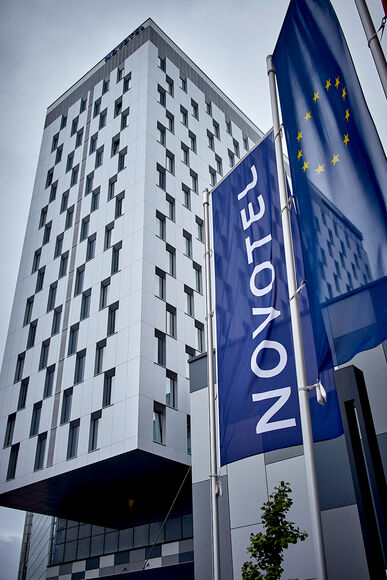 Products used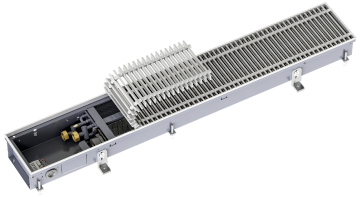 NEW!