Design Grilles
Optiline
Ultra-elegant narrow-spaced air outlets.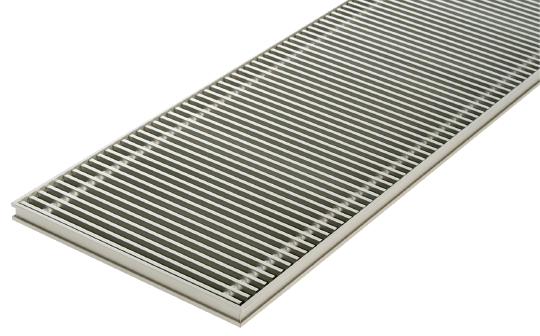 Overview
It's your choice: different profiles of grilles are able to meet different demands in terms of load-bearing strength, functionality and design.
Whatever the shape of your building: Kampmann grilles fit perfectly - even around curves, mitres and angles.
Brass, stainless steel, aluminium or wood: choose from high-quality materials and enhance the character of your room.
Opt for aluminium grilles in a range of anodised finishes or for different finishes of wooden grilles.
The colours of the different frames, in which the grilles sit, match the grilles. The combination of grille and frame provides a uniform overall appearance.
The special benefit of our two-sided grilles: simply turn them around – everything looks as good as new.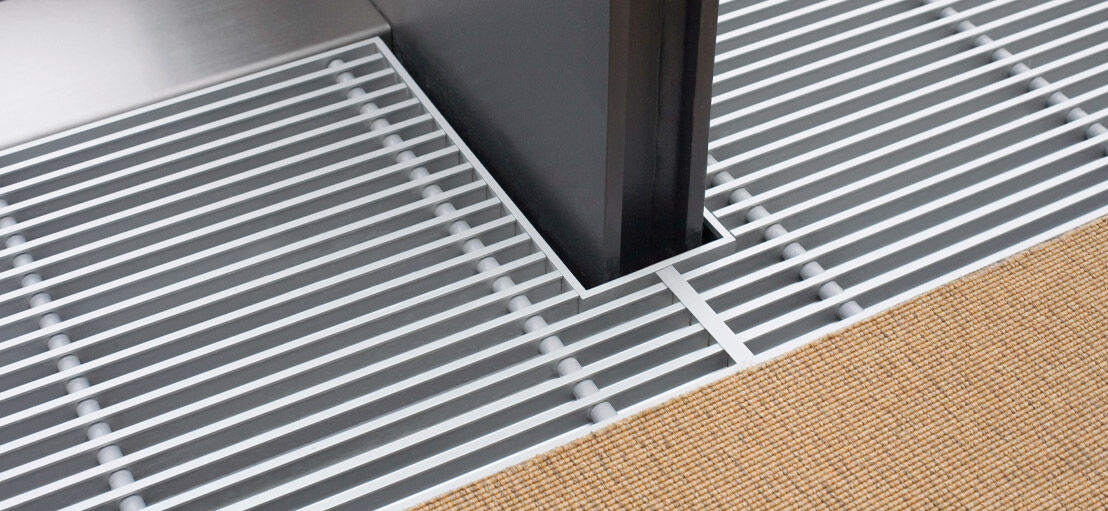 Matching frames, with the same material and finish, are available for all grilles.
The following grille finishes are available:
Aluminium, natural anodised , brass anodised, bronze anodised
Aluminium, bronze finish, painted DB 703
Stainless steel, natural, polished
Brass, natural
Our products are individually planned, designed for your requirements and constructed ready for operation.
For this reason we would like to ask you to contact our team for further co-ordination. Please use the adjacent form, our chat, email or telephone.
Downloads
Declarations/Certificates
TÜV Certificate ISO 9001:2008
PDF (120 kB)
Cross-product information
Installation manuals
Cleaning natural brass grilles
PDF (812 kB)
Roll-up grilles shortening
PDF (941 kB)
Care Stainless steel products
PDF (38 kB)